The Cure
| | |
| --- | --- |
| Stephen Lovatt joins THE CURE | |
---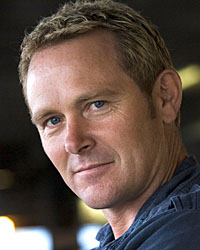 Actor Stephen Lovatt joins the cast as TED, a father who is driven to save his dying son, but at what cost to himself and those around him?
Stephen most recently portrayed the nefarious Tullius in the hit TV series Spartacus: Gods of the Arena. He also starred in the much loved cult TV series Xena: Warror Princess and Hercules.
"For the character TED I didn't want a complete pushover. Stephen brings a genuine sense of someone who will find a way despite the odds or the costs. At the same time the character needs to be sympathetic to the audience. I'm convinced that Stephen can render that duality and have the audience both love and hate TED at the same time." David Gould, the director.
Further casting will be announced in the coming weeks.
| | | |
| --- | --- | --- |
| Stephen as Tullius in Spartacus: Gods of the Arena | Stephen as Galen in Hercules | Stephen as Hades in Xena: Warrior Princess |