The Cure
| | |
| --- | --- |
| John Bach to star in THE CURE | |
---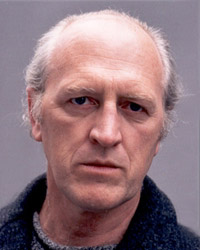 Venerable actor John Bach joins the cast as LIONEL, the CEO of a multinational pharmaceutical corporation. Ruthless and unrelenting, he will stop at nothing to ensure his company staves off his competitors.
John has worked on over 70 films, including The Lord of the Rings: The Two Towers, The Lord of the Rings: Return of the King, The Chronicles of Narnia: Prince Caspian, and the cult TV series Spartacus: Blood and Sand.
"John brings a depth to the character that is both subtle and well grounded. He inbabits the role. You can't help but believe that John is LIONEL. He portrays LIONEL's traits of a cold calculating CEO, but with the subtle undertones of someone who can use his warmth and charm to also get his way. John brings a great balance to this role," David Gould, the director.
Further casting will be announced in the coming weeks.
| | | |
| --- | --- | --- |
| John as Madril in The Lord of the Rings | John as Magistrate Calavius in Spartacus | |