Awaken wins award for Best Short Animation

Awaken won the Teen Choice Award for Best Short Animation at the Sydney International Animation Festival. It was awarded the prize with a unanimous number of votes.
From the Inside Film Magazine Article:
"Voted by 50 Sydney school students as the 'Teen Choice', was film Awaken, made by David Gould.  Awaken tells the story of a lone robot soldier left to man an anti-aircraft gun on a remote island. Just as the robot begins to learn how precious life is, its newfound beliefs are put to the ultimate test."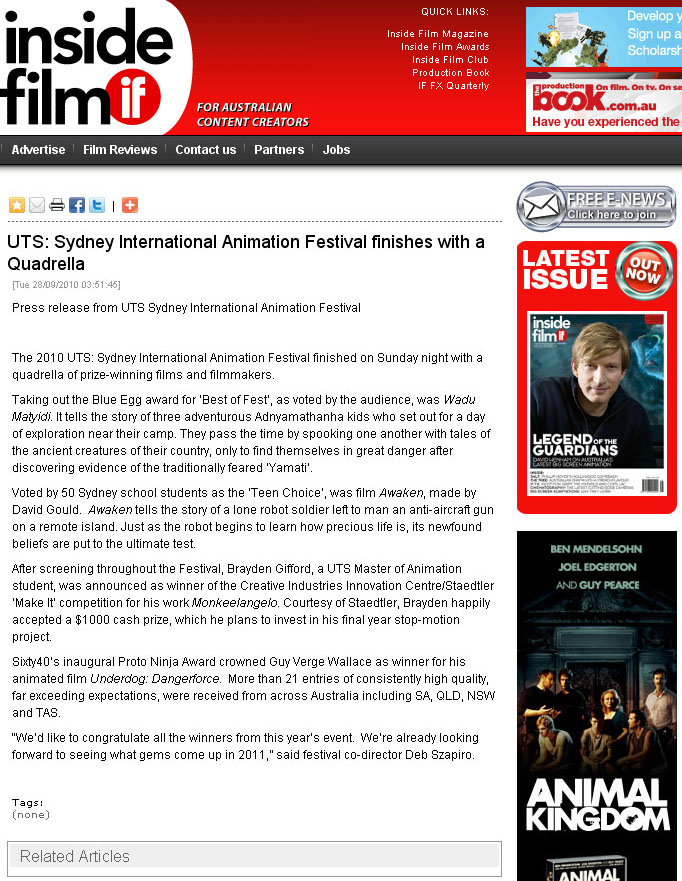 The Screen Hub article on the film's win: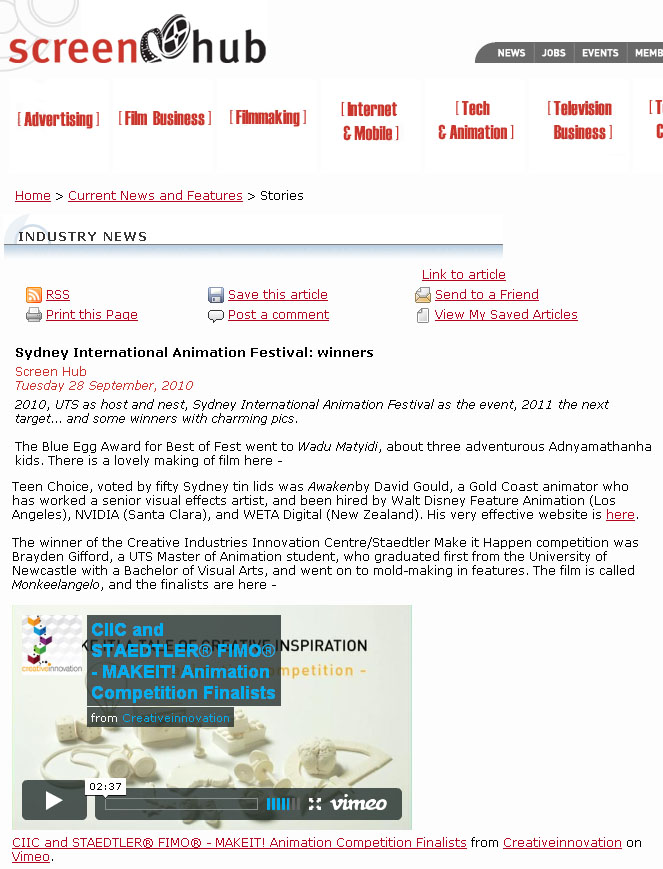 Sydney International Animation Festival
For details about festival please visit http://www.siaf.uts.edu.au/festival/