Awaken selected into Show Me Shorts Film Festival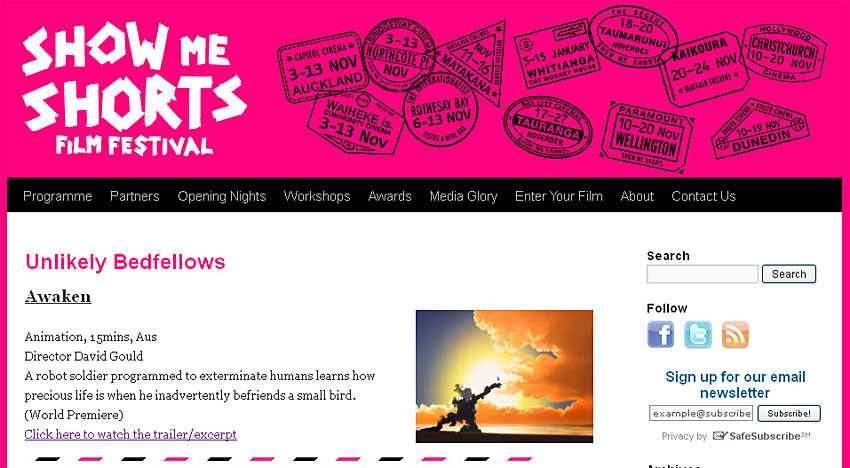 Show Me Shorts is an annual national film festival showcasing the best new short filmmaking talent. Launched in 2006, it screens every November in cinemas across New Zealand.
Each year, from hundreds of entries, the best films are selected to play in the festival and contend for awards. The final selection covers a diverse range of themes and subjects, including horror, drama, animation, comedy and everything in between.
Judges from the film industry help decide the winners of the eight awards, with high production values and originality being strong factors they look for. The festival awards are then presented to the top filmmakers at the opening night in Auckland.
For details about the please visit http://www.showmeshorts.co.nz
Opening Nights
Auckland
Wellington